Hostos GD Sample Project
A downloadable sample project
Hello there!
This is a sample project for Hostos Game Design students showing you what should be included in projects on itch. There are also hyperlinks at the bottom with entries on how to perform common tasks like making builds in Unity and Processing, as well as additional helpful information.
Dashboard checklist:

❑ Create an itch account if you don't already have one and a new project (using the Create New Project button from the dashboard or Upload New Project in the dropdown menu in the top-right.
❑ For team projects, make sure to add your teammates as admins (Dashboard->Edit game-> More-> Admins)
❑ Set Short description or tagline to a very tight description (or a six-word design/experience goal for GD210)
❑ Input a one paragraph description (~150-300 words) of your game and the following:
┕❍ 2-3 sentences with instructions for how to play
┕❍ Two to three graphics showing specific elements from your game (ideally not screenshots, which are uploaded separately from your description)
❑ Select a genre and use at least 5 tags for findability
❑ Upload 3-5 screenshots
❑ Upload a custom cover image
❑ Set Visibility & access to Public (after saving it for the first time)
❑ Enable comments
❑ Upload the most recent working build (ideally as an HTML/WebGL build when possible; Unity WebGL build guide, Gdevelop HTML guide)
❑ Ask someone using a different computer if they can access and run your build.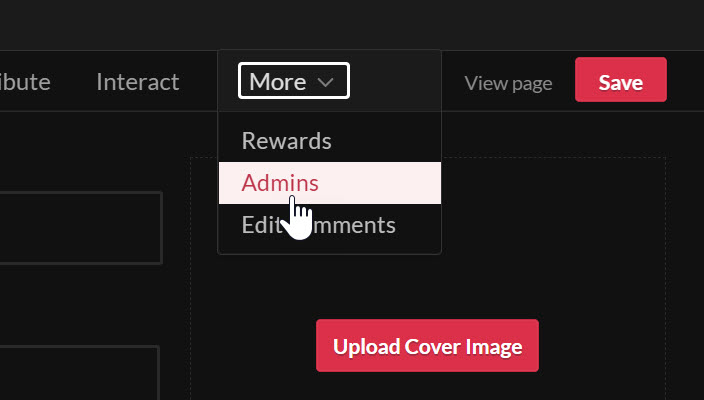 ❑ Custom theme
┕❍ Non-default color scheme that complements your game's aesthetics
┕❍ Banner image
┕❍ Use a custom header font that complements your game's aesthetics
┕❍ Custom background/image